Radiance Enzyme Scrub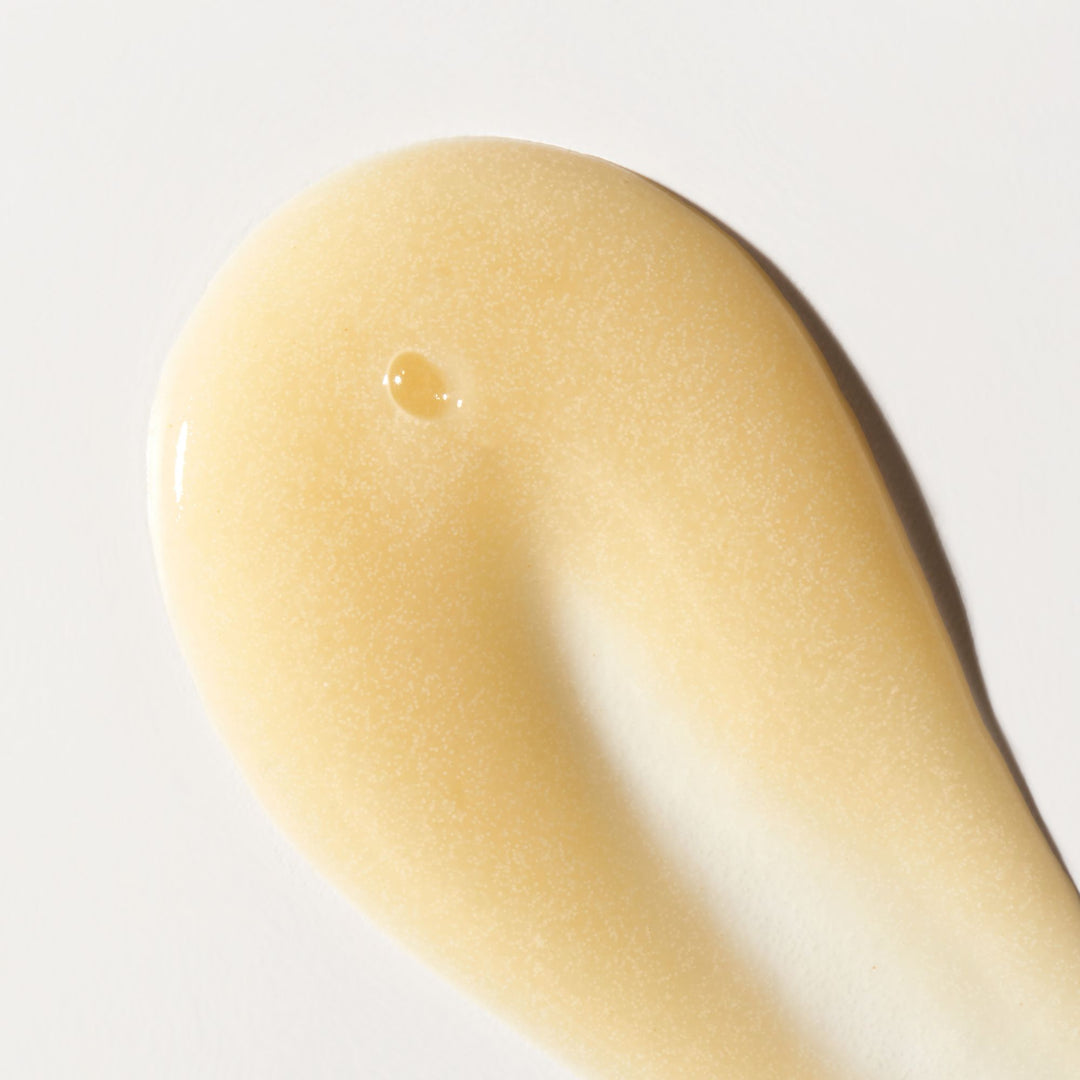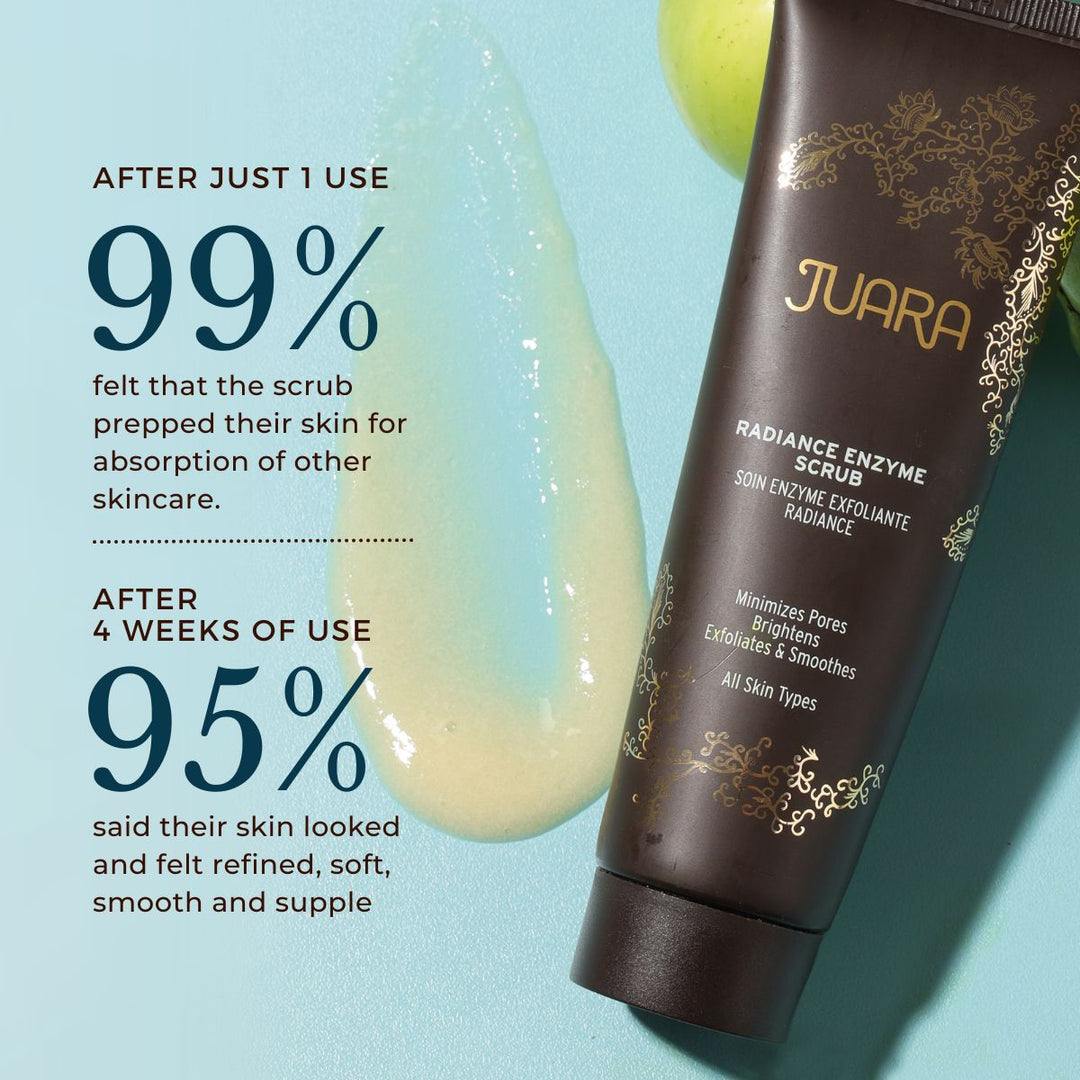 Radiance Enzyme Scrub
Regular price
$7500 NZD
$75.00 NZD
Sustainably grown ingredients. Cruelty free. No nasties.
An invigorating cleansing exfoliator and mask enriched with bamboo and jojoba beads, along with apple enzymes to refine, soften, and illuminate the skin. Pores are visibly reduced, resulting in a smoother and more even skin texture. Infused with Radiance Complex, our exclusive fusion of botanical extracts and Vitamin C, to provide powerful brightening, firming, and moisturizing benefits.
Size: 2.5 fl oz
Texture: Lightly grainy, gently foaming
Scent: Subtle, warm, and earthy 
After just one application, 99% of trial participants felt that the product promoted better absorption of other skincare. 95% said the scrub deeply cleanses without aggressively stripping the skin, and 91% said their skin felt more invigorated and healthy-looking.

After 4 weeks of use, 95% of trial participants described their skin as feeling refined, soft, smooth, and supple.

Gentle yet thorough exfoliation for an overall brightened complexion and a visibly more even skin tone and texture.

Those concerned with dullness, tone, texture, pores
Massage onto clean, damp skin using circular motions. Leave on for up to two minutes for a more thorough exfoliation. Rinse with warm water and pat dry. Use 2-3 times a week.
Bamboo + Jojoba Beads: Blend of natural physical exfoliants to gently polish without causing micro-tears in the skin.
Apple Enzymes: A natural resurfacing agent to visibly improve tone, texture, and clarity.
Radiance Complex: Our proprietary blend of botanical actives (Turmeric, Clove Flower, Indian Gooseberry, Green Tea, Algae) rich in Vitamin C to promote a bright complexion and visibly plump and hydrate skin. 
Water, Jojoba (Simmondsia chinensis) Esters, Decyl Glucoside*, Bamboo (Bambusa arundinacea) Stem Extract, Apples (Malus Frosts) Enzyme Extract, Gylcerin, Coco Glucoside*, Rice (Oryza sativa) Starch, Polyglyceryl-10 Caprylate/Caprate*, Glyceryl Oleate*, Carrageenan*, Candlenut (Aleurites moluccana) Oil, Clove Flower (Eugenia carophyllus) Extract, Clove Flower (Eugenia carophyllus) Extract, Cinnamon (Cinnamomum cassia) Extract, Ginger (Zingiber officinale) Extract, Burnet (Poterium officinale) Extract, Red Algae (Chondrus crispus) Extract, Sodium Hyaluronate, Aamla (Phyllanthus emblica) Fruit Extract, Tetrahydrocurcuminoids, Ferulic acid, Di-Potassium Glycyrrhizinate, Green Tea (Camellia sinensis) Leaf Extract, Coco-Caprylate*, Lauryl Glucoside*, Polyglyceryl-2 Dipolyhydroxystearate*, Polyglyceryl-3 Diisostearate*, Butylene Glycol, Potassium Sorbate, Maltodextrin, Natural Fragrance, Sodium Levulinate, Xanthan Gum*, Citric Acid.